Whether you are the British Prime Minister or a stay-at-home mom, your mural is important to me and I appreciate you taking the time to consider one of my murals for your home or business! Below will give you an idea on pricing to get you started on the path to the mural of your dreams!
Mural pricing is determined by the following:
Square footage and interior/exterior location
Cost of paint and materials
Intricacy of the designs
Pre-design work
The average cost for most murals range from $6-$40 per square foot with a minimum of $1000. Mural pricing includes all materials needed, but additional fees may apply if a cherry picker or other large equipment is needed. Pricing varies depending on many factors including surface material, design time, travel fees and working conditions. I can cater to most budgets so give me a call to discuss your project in more detail. 520.490.2794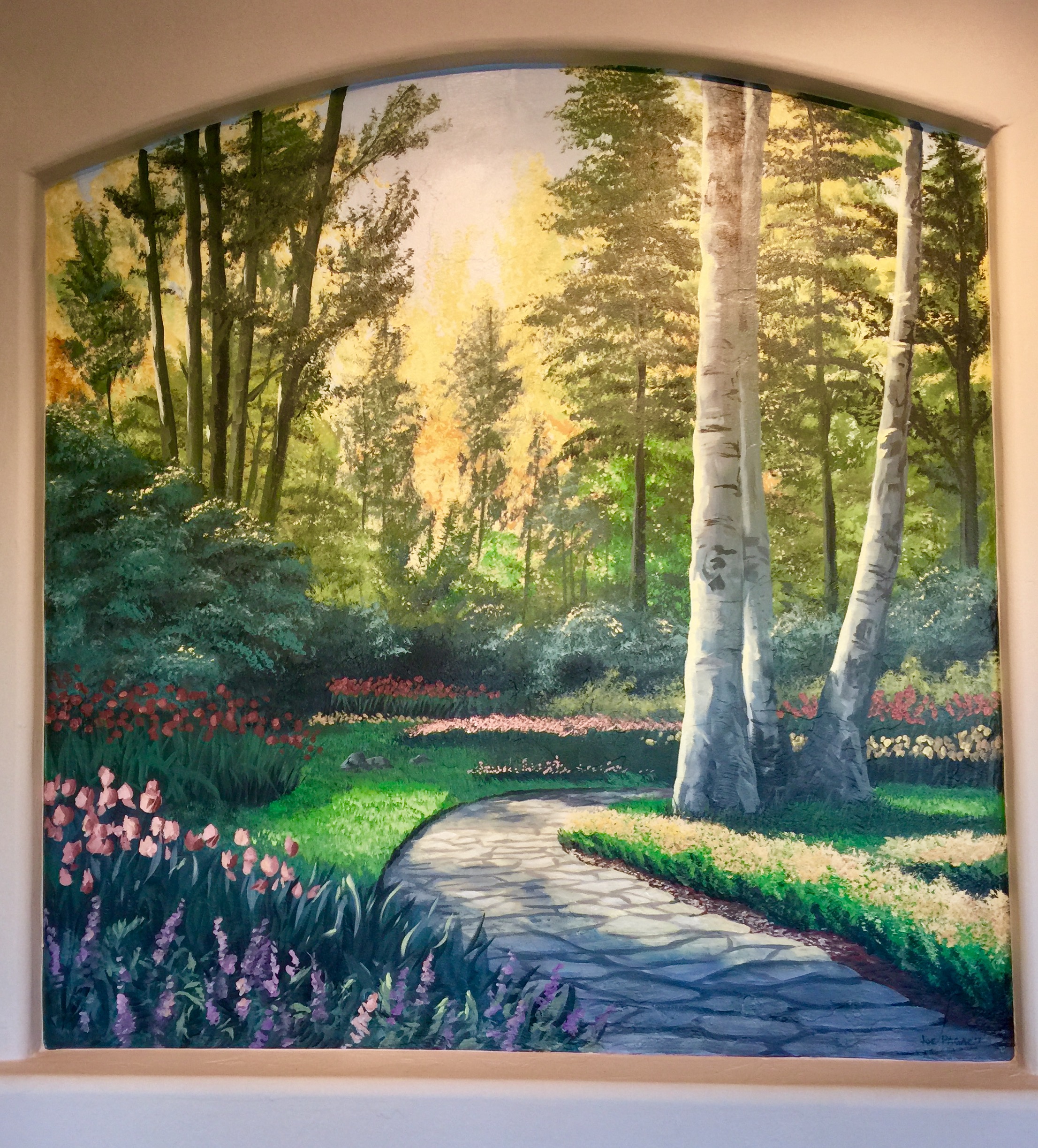 trompe l'oeil (French for "deceive the eye") is an art technique that uses realistic imagery to create the optical illusion that the depicted objects exist in three dimensions. Forced perspective is a comparable illusion in architecture.
Trompe l'oeil Murals are priced starting at $100 a square foot.
The initial quote and consultation is always free. We will discuss the mural project, your budget and design ideas so I can give you a better idea of the cost and schedule. It's always extremely helpful if you can shown me some design ideas, inspiration and/or rough sketches so I can better understand your vision.
Payment
Now that we have reached an agreement I will provide you a contract outlining the details of the mural project as we discussed. A design fee is required to start any design work. That fee is then applied to the final price of the project. A 50% deposit is required to hold your project date and the funds are used to purchase paint and other supplies for your mural. The remaining balance is due upon completion.
How to Measure Square Footage
Measure the length and height of your wall then multiply both numbers. That number is your square footage. Multiply your square footage by the cost per square foot. Mural prices range from $6-$40 per square foot.
Now with all that said, nothing is set in stone! Give me a call, shoot me a text or email and let's begin making your artist dreams a colorful reality! 520.490.2794 or joepagac@gmail.com